Board of Directors
Golconda Gold's Board of Directors is comprised of a mixture of senior professionals with extensive experience in:
Managing mining and processing operations
Managing large scale exploration programmes
Capital markets
Operating in Africa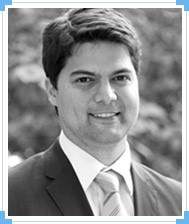 Ravi Sood
Chairman
Ravi Sood is a financier focused on emerging markets. Mr. Sood was the founder and former CEO of Navina Asset Management, a Toronto-based investment firm that was acquired by a major financial institution. Mr. Sood also serves as a director of several companies including Blockchain Power Trust, Feronia Inc., and Eve & Co. Previously Mr. Sood was a director of ICC Labs (acquired) and Elgin Mining (acquired).
Read More [+]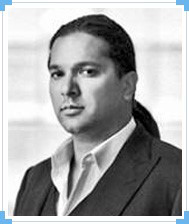 Amar Bhalla
Mr. Amar Bhalla is the President of Capit Investment Corp., a private real estate company that owns and manages a portfolio of apartment buildings, commercial sites, and development projects in the GTA. He has over 20 years of experience in the acquisition, repositioning and redevelopment of GTA based real estate across asset classes. Prior to his leading of Capit, Mr. Bhalla chaired Carlaw Capital Group, a Toronto based merchant bank focused on technology businesses and was the CEO of Crescent Logic, a business application software firm. Mr. Bhalla has and continues to serve on the Boards of several TSX and TSX-V listed businesses across technology and mineral industries and is the Chairman of BristolGAte Asset Management's IRC and Chairman of Dream Alternative Trust. Mr. Bhalla is a CFA Charterholder, is a member of the Institute of Corporate Directors, and holds a BA in Economics from McGill University.
Read More [+]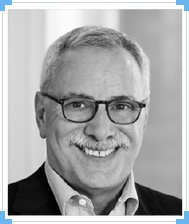 Dino Titaro
Director
Mr. Titaro has over 35 years of international experience in the mining and exploration mineral resource industry, principally the gold sector. He has been involved in project management, feasibility studies, reserve estimation, due diligence studies, valuation studies, social and environmental permitting processes for mine construction and development and related risk management, and has extensive corporate and operational experience. He currently serves as an independent director on the board of directors of Yamana Gold Inc, a publicly listed TSX mining company and Avidian Gold Corp. a publicly listed TSX-V exploration company. He has also previously been a director and officer of several other publicly traded companies in the mining, industrial and health care technology fields. Mr. Titaro is a geologist with an MSc degree in economic geology and is a qualified person as defined by National Instrument 43-101 and is registered as a P.Geo in Ontario.
Read More [+]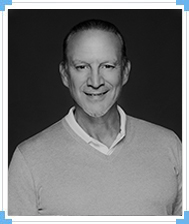 Ken Crema
Director
Mr. Crema has been a serial entrepreneur since his first venture at the age of 17. He has successfully founded and exited multiple companies including EDM (Electronic Direct Marketing), MCCI, and 2C2S, and he is now a Founder and Partner of S&P Data. Mr. Crema sits on the board and is an advisor to a few private companies today. Mr. Crema had the privilege of being nominated into the Young Presidents' Organization in his youth and his company, MCCI, was recognized as the fastest growing company in Canada by Profit Magazine in 2005.
Read More [+]
Nick Brodie
CEO & Director
Nick Brodie is a senior executive with extensive experience in Africa. Prior to joining Golconda Gold Mr. Brodie was the CFO of Katanga Mining Limited and Copperbelt Energy Corporation Plc. Mr. Brodie is a Fellow of the Association of Certified Chartered Accountants and holds a BSc (Hons) Geography.
Read More [+]